With decades of experience in the sleep industry and genuine feedback from more than 100,000 sleepers, SleepMatics® created functional sleep solutions that adapts to help you sleep and live better.
Regular body circulation is an indispensable factor for healthy life. The magnetic field created by the Magnerest mattress regulates blood circulation, improve the oxygenation of cells, and enable your body to perform maintenance and preservation tasks that promote well being easier and more often throughout the night. So, the body energy is balanced and overall healthy is improved.
All SleepMatics mattresses are treated with Sanitized, the certified Swiss antimicrobial expert, to protect our mattresses 99.9% free from harmful bacteria & allergens.
*Based on Sanitized AG Laboratory Test
Tencel Ecological New-Age Fibre®
Extracted from wood of sustainable forestry plantations, Tencel Ecological New-Age Fibre is 100% bio-degradable. This award-winning eco-friendly fabric bears European PEFC or the international FSC quality seal.
Human body perspire up to 0.4 litres of moisture while sleeping, Tencel Ecological New-Age Fibre ensures that the sleeping area remains dry with extremely effective moisture wicking properties, resulting ultimate fresh and comfortable sleep all night long.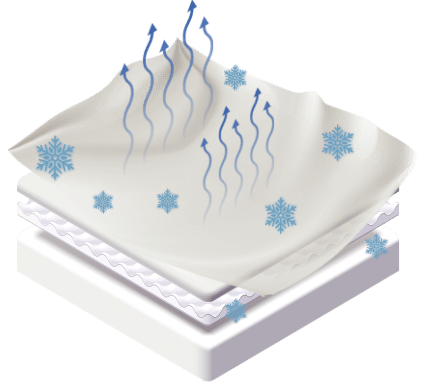 SnowSilk, a cooling fabric that cools you down immediately and regulates your body temperature all night long. Sleeping on SnowSilk bed, such as SleepMatics Luna, the heat that your body produces will be neutralised 6 times faster and cooler.
SnowSilk is a cool-to-touch top fabric with soft & silky texture, anti-dustmite, and anti-bacteria properties.
It offers a cooling sensation that cools you down instantly, ideal for sleepers who are often disturbed by sweatiness and tropical humidity.
Key Innovation SpinalTech®
By quilting and extra stitching high density materials in the centre of the mattress, we do not only strengthen the part in which body impressions most commonly occur but also offers you a better lower back support, and stronger durability for all body weights.
Excellent firmness and density like traditional HD Foam, plus the full-bodied sensation and pressure relief benefits of popular HR Foam. SleepMatics Ultra Foam is 100% toxic free and safe for consumption.
First designed by NASA for high impact absorbent seat in the aerospace industry. Memory Foam is known for its impressive pressure relief and body contour function. Mattresses with memory foam offers a ultra comfortable body-hugging sensation, Giving you ultimate body relaxation & undisturbed sleep.
Treated at 300  Celcius for extra durability, every DuraCoil is perfectly turned according to the dedicated angle, giving you the best performance in body support, better resilience and resistance.
Achieve the perfect balance of support & buoyancy with SleepMatics® hybrid mattress. It is equipped with pocketed-spring and SleepMatics® Ultra Foam, providing you the ideal firmness, excellent support, optimum airflow, and long-lasting.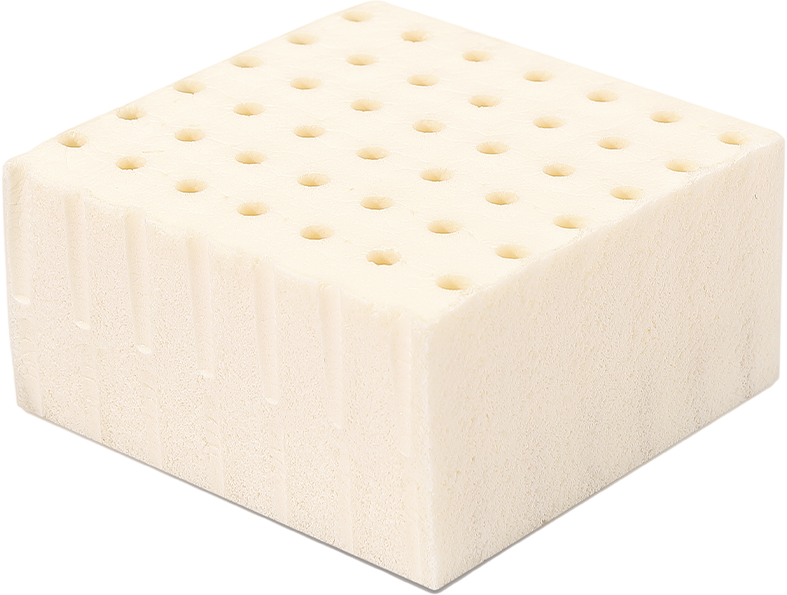 SleepMatics® latex mattresses are designed with therapeutic texture, that assures optimal orthopedic support in any sleep position with soothing sensation. Also, the open-cell natural structure of latex and pin-holes patterns provide excellent air circulation with cooling comfort.
HD DuplexTM Pocketed Spring
Double-up your spring count with our HD-DupliexTM Pocketed Spring Coil System where you can enjoy extra comfort body support and resiliency for better and healthier sleep